I am back on the Quantock Hills today, the weather forecast is not great and Lynnie has decided to stay in the caravan and catch up with some reading whilst keeping an eye on Dexter who is unable to walk more than a couple of miles.
I start my walk from the car park at Dead Woman's Ditch (Grid Ref: ST161381) and head south from the parking area, after a few hundred yards I reach a path by a row of beech trees where I turn left to walk in an easterly direction.
Following a network of paths, I soon reach a gate to a forestry track leading into Seven Wells Wood.
As the forestry track sweeps to the left I take a narrower path directly in front of me.
This track goes through the trees to re-join a forestry track, where I turn right to head steadily downhill towards the edge of the woodland. Continuing on the footpath I ignore a forestry track on my left and take a footpath through a gate into pasture. My route is now uphill looking over to the hamlet of Adscombe on my right.
The footpath joins a minor road and I turn left to walk towards Friarn. After a couple of hundred yards I take a track on my left back into woodland where I turn right on a path alongside trees with pasture on my right.
At a junction of paths I continue straight on soon crossing a minor road to follow a clear footpath through the trees.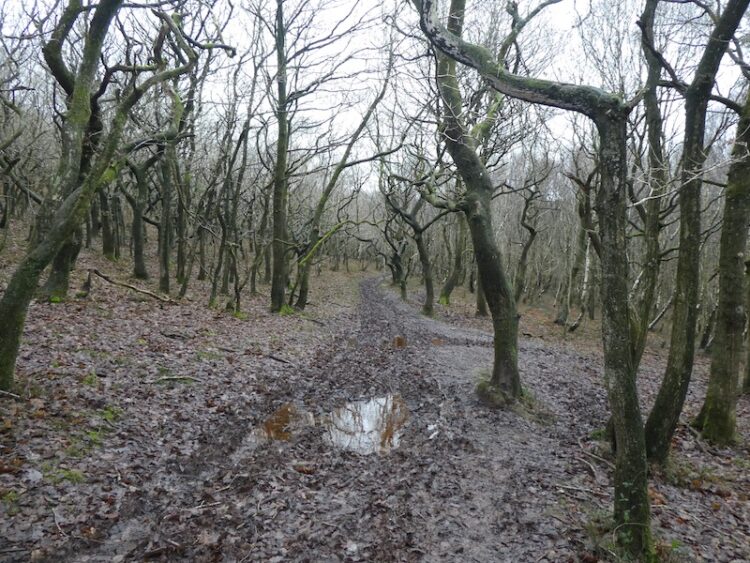 I cross another minor road and start heading steadily uphill to Dowsborough Hill Fort.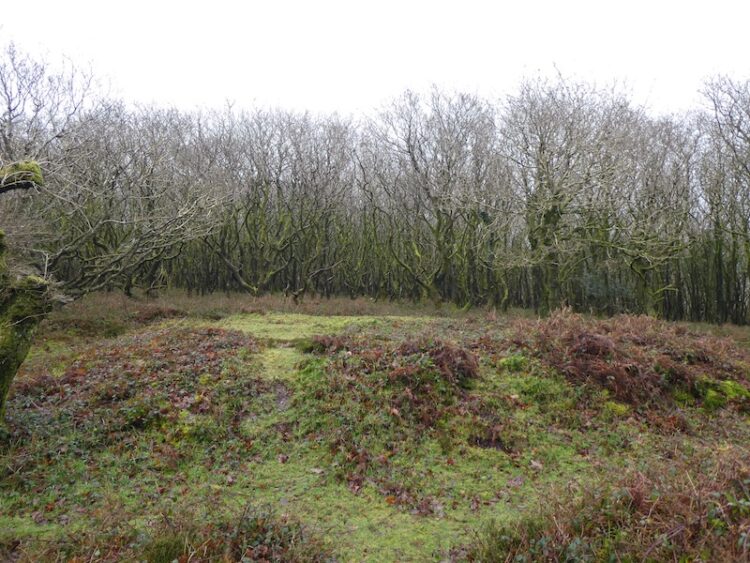 After admiring the view from the Hill Fort I follow the clear path in front of me heading north over Woodlands Hill.
Going by the cairn on the summit of the hill I continue downhill into the trees passing a pond to reach a gate by a minor road.
Through the gate I turn left walking along the lane into Holford then turning right at the triangle to take the next left which leads to the Bowling Green. Here I turn left up a track heading towards Hodder's Combe.
At the top of the Combe I fork left into Somerton Combe and then very quickly take a steep path heading up through the trees and continue to a crossing of paths on Lower Hare Knapp and turn right to head uphill to the cairn on Higher Hare Knapp.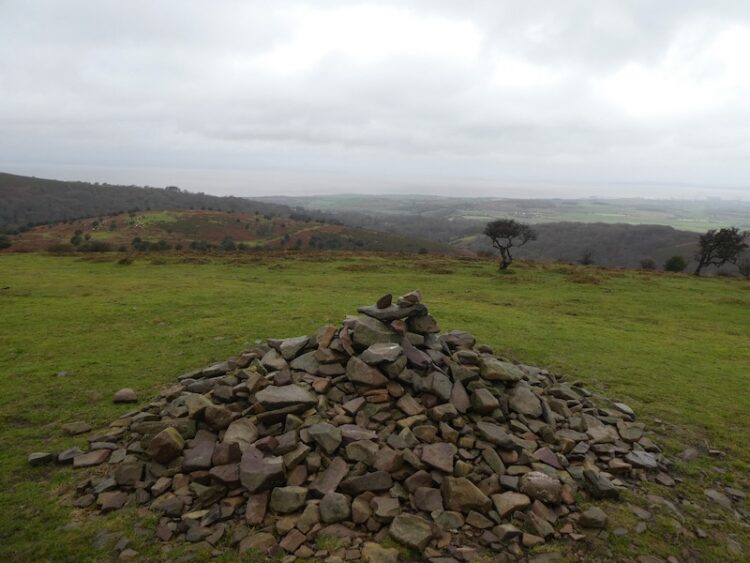 From the cairn I take a path heading south on the ridge between Street Combe and Frog Combe. At a junction of paths I turn left and rejoin the track heading east back to the car park at Dead Woman's Ditch.
We are heading home tomorrow so it is now time to return to Cadeside CAMC site and start packing for an early start. Although brief this trip to Somerset has given us a chance to walk some familiar routes and catch up with a few friends.
You can view this 8 mile walk on OS Maps (Subscription to OS Maps Required)
To follow my walk you will need Ordnance Survey Explorer Map OL140 – Quantock Hills & Bridgewater.
For more detailed walking directions and GPX download visit my associated Walking Moonraker website
13th January 2020
© Two Dogs and an Awning (2020)