After a couple of longer walks at the end of last week my foot has been playing up again, so over the weekend I have restricted myself to shorter walks around the woods near Cholsey Grange CL.  Today I am not going to venture too far but part of the walk is over a route I have not previously covered.

I leave the site by the gate beyond pitch five and turn left down the footpath into Twigside Bottom.  At the bottom of the valley I take the footpath directly opposite to head uphill through the trees, this is a short stiff climb but I am soon leaving the trees to cross arable land.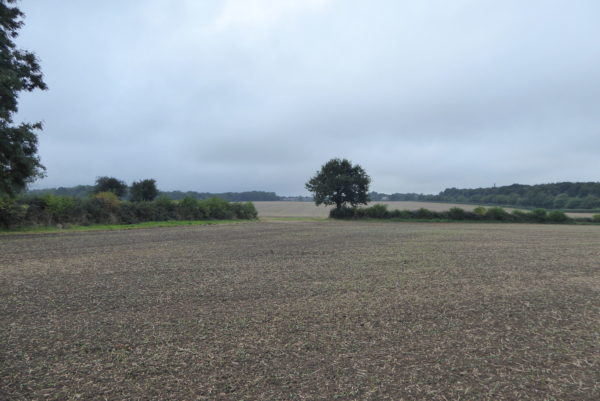 After crossing a couple of fields I reach a minor road close to the Marlow Road and M40.  I turn right here and follow this road as it passes a few houses and then Chequers Manor Farm.  As the road starts to descend I take a footpath that forks right down the track leading to Harecramp Cottages.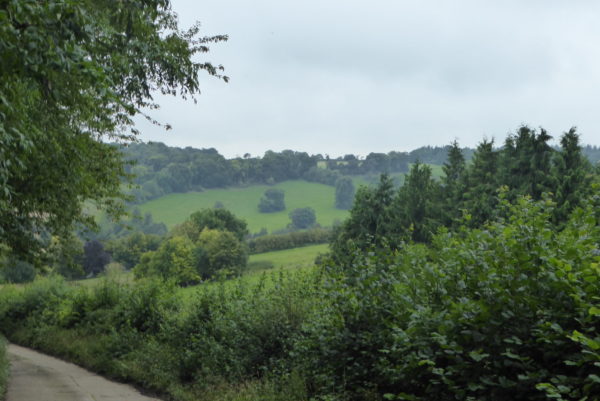 On reaching the footpath running through Twigside Bottom I turn right and then after a short distance take the footpath on the left towards Ibstone House.  It was on this path the other day that I spotted the white hind.
After going through a gate I continue on the uphill track in beech trees and then at the top of the hill emerge through a gate and turn right along the road besides the wall of Ibstone House.  Just in Ibstone, where the road forks, I take the footpath over a stile on the left.
I cross the pasture to enter trees where I turn right and follow the path through the woods eventually emerging on the lane by Hellcorner Farm, I turn right here and walk back past Ibstone Common and return to Cholsey Grange CL.
I have gone almost four miles and it has been interesting to walk a different path. Hopefully tomorrow my foot will be up to going further, I am becoming a bit frustrated that it is still painful.  It needs to recover before we head off to the Yorkshire Dales in a couple of weeks time.
To view this route in OS Maps Click Here
To follow our walk you will need Ordnance Survey Outdoor Explorer Map 171 Chiltern Hills West
21st August 2017
© Two Dogs and an Awning (2017)