It is a sunny day and Lynnie is keen to catch up around the house and put the new washing machine to the test. I am not sure she would appreciate me calling it her new washing machine, although she does appear to better understand how to use it than me.

After a mornings work (it is only a myth that I am retired!) I leave Lyn working out spin speeds and washing cycles and head off with the boys to the Quantock Hills. Being a creature of habit I park at Dead Woman's Ditch. Leaving the car park I cross the road and take the left fork down towards Dowsborough Hillfort and then turn into Lady's Combe at the bottom I turn right to follow the path through Halford Combe. It is a cracking day and there is not a soul about. We walk through this wonderful spot and then on entering Halford walk into the village and take the footpath back up into Hodders Combe. Long standing blog followers will know that this is one of my favourite walks on the Quantocks.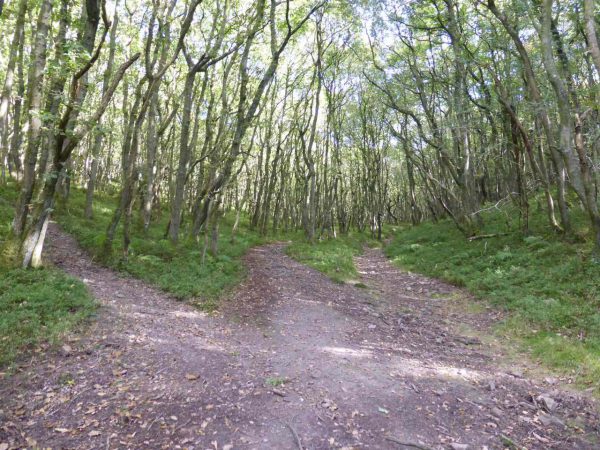 At the top of Hodders Combe there are a number of options. I choose the route that takes me up Slaughterhouse Combe. This gradually rises and eventually brings me out close to Halsway Post. Here I turn left and follow the track back to Dead Woman's Ditch. Walking at a fair pace I have been out for a couple of hours and the boys have had a cracking time.
Wednesday night is Quizgo night at the Vivary Arms, so after dinner we are again off walking into town. Until we left Taunton, eight years ago, we were regulars at the Quizgo nights and many of the familiar faces are still there. After a cracking night without winning any prizes but enjoying a couple of pints of Doombar we walk home. Some would say that walking two miles to a pub and then two miles back when you pass at least half a dozen others on the way is a bit odd. But I like my pubs to have a 'local' feel and the Vivary Arms certainly has that.
24th September 2014
[To follow our walk you will need Ordnance Survey Outdoor Explorer Map 140 –Quantock Hills and Bridgewater]
© Two Dogs and an Awning (2014)